Novadoc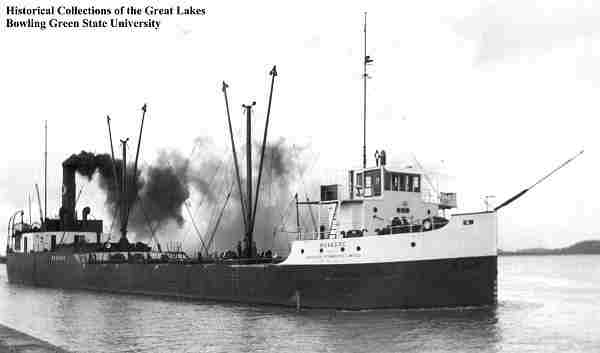 About the Novadoc:
The Novadoc was a 252 foot canaller built in 1928. She sailed for the Paterson fleet of Canada when she was caught in the "Armistice Day Storm" on November 11 1940. With a load of powdered coke from South Chicago enroute to Fort William the little boat ran up on a shallow reef and became stranded just offshore from Pentwater Michigan. For 2 days the Novadoc and her crew were battered by the fierce storm, all in eyeshot of onlookers watching on the beach. The tug "Three Brothers" and her heroic crew finally made an attempt to rescue the Novadocs crew, but not before two of the sticken boats crewmen had already been washed overboard. The remaining crew were successfully rescued.
The Wreck:
Located 3.25 mi, 21 deg from Little Sable Pt. Light.
Because of her shallow depth the Novadoc is basically flattened out on the bottom of Lake Michigan, just off Juniper Beach at Pentwater Michigan. It is an easy dive for beginners and still plenty of interesting items to see. The fact that she was taken by the infamous "Armistice Day" Storm of 1940 makes her an even more interesting dive for shipping buffs.
Visibility is usually decent at around 15 to 20 feet, although I have not been on the wreck in many years so this may have changed.
Back to Great lakes Wrecks Menu